So if you're looking for a fun way to break up the monotony of all that wedding planning, I have the perfect activity for you. When is the last time you went on a scavenger hunt?!
If you've been feeling just a wee bit overwhelmed by the vast abyss of wedding planning inspiration we call the internet, well it's time to shut off that computer, grab a tote filled with supplies and #OptOutside! Don't get me wrong. I love looking at all the fun color palettes that designers and brides and grooms to be, like yourselves, come up with. But there's nothing quite like a breath of fresh air and going on a treasure hunt for your very own palette! It's as easy as 1-2-3 and you'll end up with a color map much like what I have pictured below.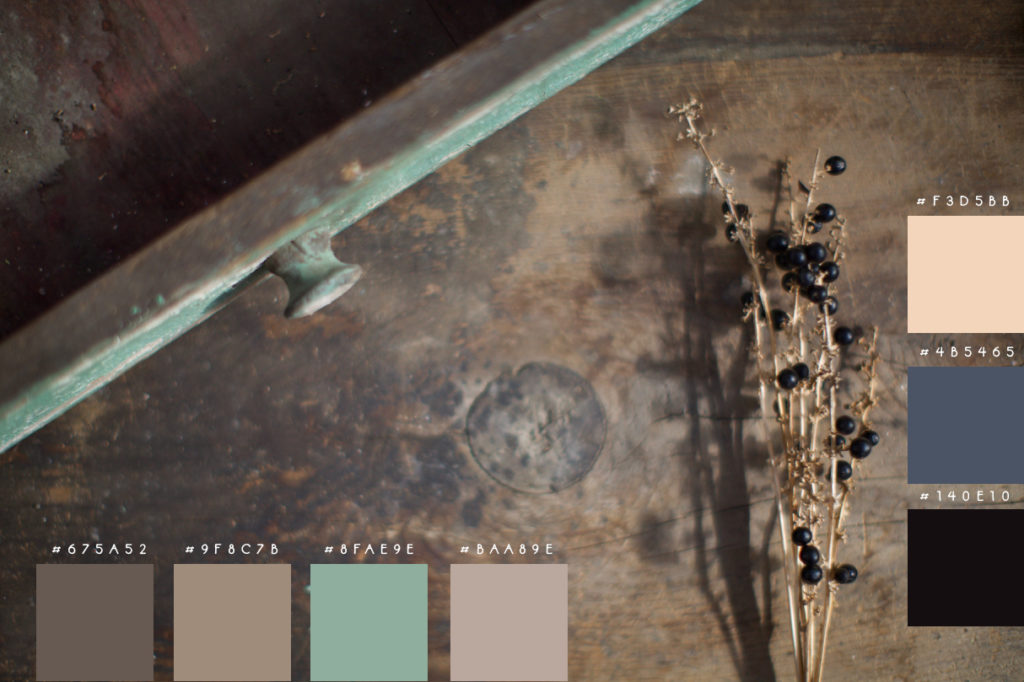 Step 1
If you need to travel farther than your backyard to find Mother Nature, pack a tote with the following:
Camera or mobile device with a camera
Notebook
Garden Snips or Scissors
A roll of tape
Step 2
While I prefer to snip and clip samples I find in my backyard woodland wonderland, I know that you may have to visit a botanical garden or state park. And in that case, please don't start snipping award winning orchids and blame me when you get arrested, lol. That's where the cameras come in.
Simply take photos (or clippings where legal) of whatever moves you. It may not even be a plant. It could be a cast iron tub in someone's garden or the cobblestone you're walking on. Don't go into this adventure with a preconceived notion that you must mix and match complementary colors.
If you are able to make clippings of favorite branches, evergreens or other treasure you find, arrange it on a neutral OR complementary in color, flat surface.
Step 3
After you've collected your samples, return home and either photograph or scan in your finds, or open photos you took directly to start pulling colors from the photos. In no time you'll be able to create a visual map of your feel good colors for your special day.
I love Pinterest as much as the next girl. But there's simply something about having a mood board to inspire you, at your fingertips and not through a screen. Textures are not always something that translate well online and just touching them may inspire your color or supply your theme search in other ways. Use all your senses and hone in on what is special about what you've collected!